Soy Sauce. This is the origin of Japanese taste.
It is the origin of Japanese taste. It is a magical seasoning that turns various dishes into Japanese cuisine just by using a little bit.
Yuasa in Wakayama is called the birthplace of Japanese soy sauce. About 750 years ago around 1254 in the Kamakura period, Shinchi Kakushin (Hotto Enmyo Kokushi) zen priest studied the manufacturing method of "licked miso" at Kinzanji Temple in China and spread its manufacturing method as Kinzanji-miso in Kokokuji Temple in Yura, next town to Yuasa.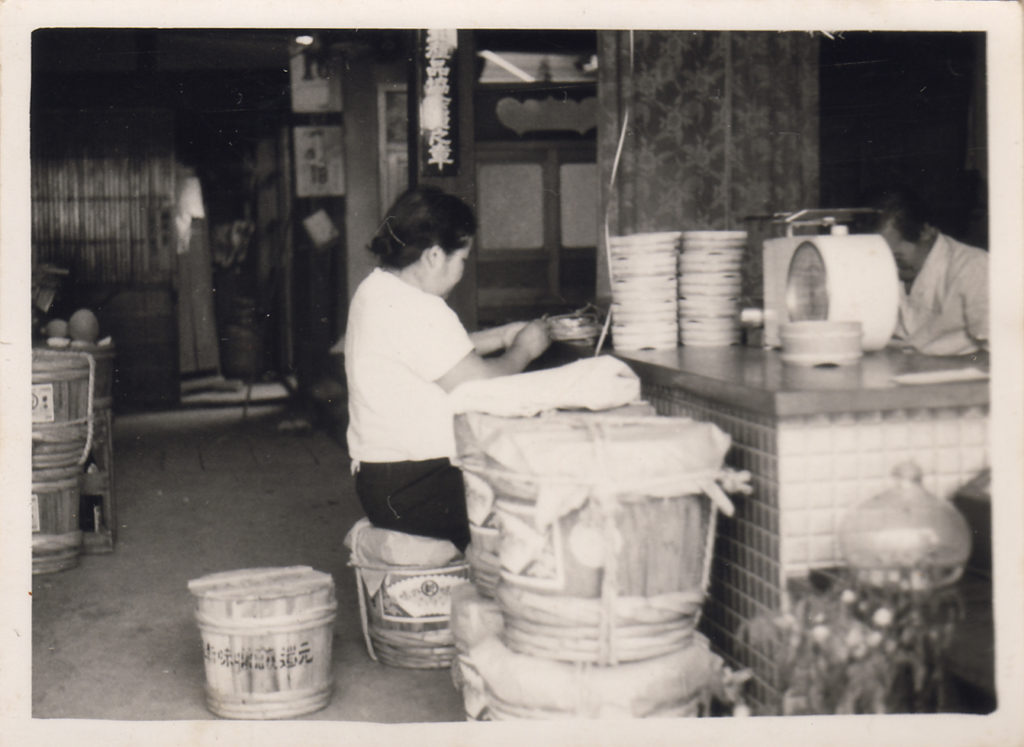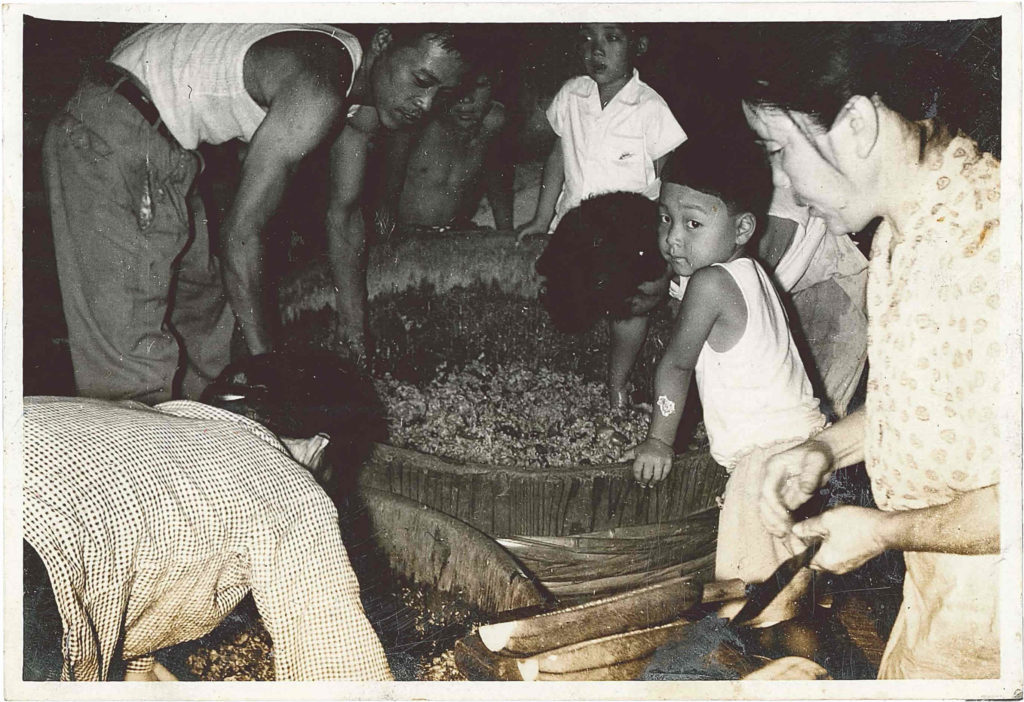 The liquid on the bottom of the Kinzanji-miso barrels was so delicious, it was the start to making soy sauce from that hint and spread around the surrounding area. Since Yuasa was flourished and the water of Yuasa was good to make that miso, Yuasa became famous.
In the Edo period, 92 soy sauce breweries were lined in Yuasa and receiving the protection of the Tokugawa Kishu clan. Soy sauce from Yuasa was shipped to Osaka and Edo and became known all over Japan and people come to Yuasa to learn how to make soy sauce. The population of Yuasa was the second largest next to Wakayama city in the end of Edo period.
Now it became a popular tourist spot in Wakayama. You can visit the old historical town of Yuasa and enjoy the nostalgic atmosphere.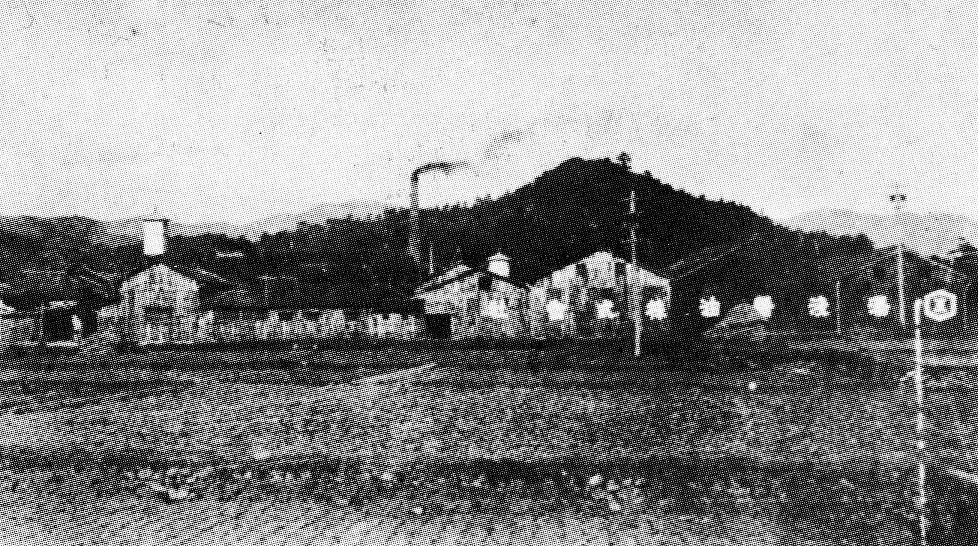 About MARUSHINHONKE and YUASA SOY SAUCE Limited
In the year Meiji 14 (1881), Ms. Sumi Shinko began selling her handmade Kinzanji-miso in Yuasa. She was very good at making it so she was called "the master of making Kinzanji-miso".
We carry on Sumi's tradition and flavor and now Toshio Shinko is the fifth generation. We work hard to make a delicious product using only domestic ingredients even sourcing our sugar and salt, and we don't use any chemical preservatives or additives.
Our carefully chosen ingredients are more expensive, but we take our role as Wakayama's representative seriously and are dedicated to bringing you the best product.
We offer the most varieties of Kinzanji-miso in Japan, including low salt, Yuzu, and extra vegetables, and we are always creating new varieties for your enjoyment.
'Tamari', the liquid that comes out of Kinzanji-miso during fermentation, is said to have been the first soy sauce.
Yuasa Soy Sauce's 'Kuyo Murasaki', actual tamari from Kinzanji-miso, takes us back to that time with a product that gets rave reviews. This tamari was the beginning of our soy sauce production business, and led to the founding of YUASA SOY SAUCE Limited.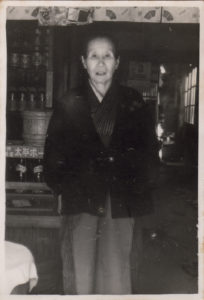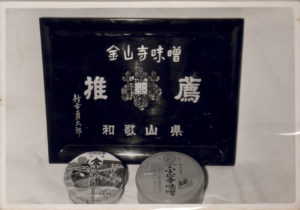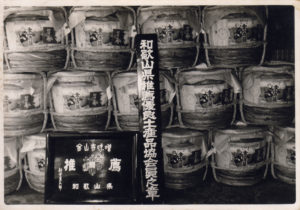 1881 :Ms. Shinko Sumi opened the store 'Shinko Shoten', selling Kinzanji miso. She carefully bottled the tamari and sold it as soy sauce.
1965 :Ceased soy sauce production, focused only on Kinzaji miso.
1982 :Moved our factory to the present location.
1985 :Changed the name from Shinko Shoten to Marushin Honke. Developed low-salt Kinzanji miso. Developed vacuum packaging of raw Kinzanji miso.
1990 :Resumed soy sauce production. Launched 'Kuyo Murasaki' product.
1995 :Founded Marushin Honke Co. Ltd. Opened Tanabe location on Shirahama Hwy. Opened location inside Toretore Ichiba in Shirahama
2002 :Founded Yuasa Shoyu Co. Ltd
2003 :Launched 'Ki Ippon Kuro Mame' product Launched 'Curry Soy Sauce' product
2004 :Opened factory tours of Yuasa Soy Sauce
2005 :Opened retail location at factory. 'Ki Ippon Kuro Mame' appeared as a special ingredient on a TV cooking show. Thereafter, our products made repeated appearances on TV and in magazines. Two soy sauces won gold medals at the Monde Selection. Food education activities began with soy sauce making in elementary schools.
2009 :Yuasa Eggplant reintroduced into production as traditional vegetable.
2010 :Launched 'Extra Vegetables Kinzanji Miso' product Received national 3rd place 'Food Education Promotion Council Chairman's Award'
2012 :Launched limited edition 'Rosanjin' soy sauce product.
2013 :Renovation of factory retail shop.
2014 :Opened Kura Cafe in factory retail shop. Opened 'Stirring with Wooden Paddle' experience area. Started 'Culture Classroom "Try it! Fermentation Club"' NHK broadcast special on Kinzanji miso.
2016 :New Kyuo Factory construction. Project: Wooden Barrel for the Next 100 Years. Largest wooden barrels in Kinki area.
2017 :Release of Halal Friendly Yuasa Soy Sauce